AWP Safety Is Your Partner for Safe Traffic Control
The entire AWP Safety Team supports a collective goal of agreeing to think, practice and support safety in everything we do. AWP Safety develops and maintains an aggressive safety program, and our team assumes personal responsibility for creating a safe workplace and providing safe, compliant, professional traffic services.
The concept of safety is not just about the operations of our teams, but those we protect. We partner with our customers to help them work more safely too.
To ensure everyone onsite is prepared for each job, every day, our crews are responsible for upholding AWP Safety's Safety Program.
AWP Safety: Taking Safety to the Next Level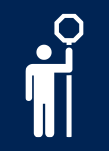 Cardinal Traffic Control Safety Rules
Eliminate fatalities, injuries and at-risk behaviors
Hazard Assessment
Pre-Job Safety Briefing
Standardized Visual / Audible Traffic Control PPE and Devices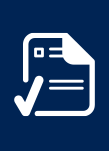 Near Miss – Good Catch Program
Promote open reporting and measure would-be accidents
Safety front and center at all times through communication, transparency, and visibility
All incidents are reported for learning purposes – not punishment
GPS Driving Safety Program
Sustain best-in-class fleet safety performance
Use Samsara technology to measure and improve fleet efficiency, driver behavior, and environment sustainability
AWP Safety consistently meets/exceeds driving safety benchmark scores
Our use of Artificial Intelligence and GPS technology has improved our already low incident rate by 85%
Employee Safety Leadership Programs
Build team safety skills and invest in our safety culture
Team member-led Facility Safety Committees provide training, corrective action plans, mentoring and leadership engagement opportunities
Reward and Recognition Program acknowledges safe and productive behaviors
AWP Safety ensures consistent execution and practice of top-performing safety measures using some of today's most innovative technologies. Learn more about how we leverage innovations in safety everyday.