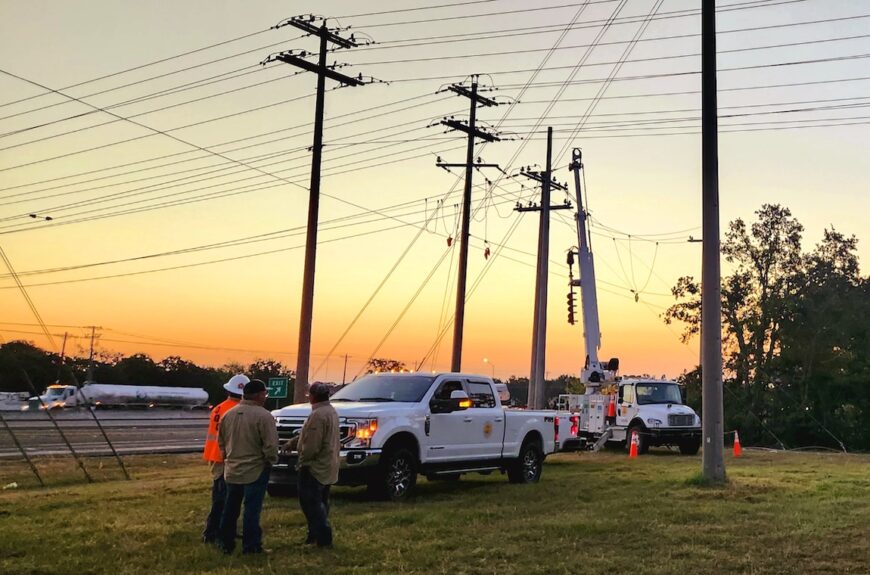 Innovations in Safety: A Focus of the AWP EHS Team
It should come as no surprise that AWP Safety takes safety seriously. That's why our Environmental Health & Safety (EHS) Team is devoted to ensuring standardization and consistent integration of top-performing safety practices across our company footprint. These practices surpass standard training and include ongoing evaluation and safety support at every level. 
We leverage some of today's newest technologies to ensure we are consistently monitoring, evaluating and improving our safety performance.
An Intelex Environment Health & Safety Platform supports AWP Safety in continuous improvement and education. This technology helps us to capture audits, field observations, training metrics and incidents, while also providing the team data across the company footprint for evaluation. The AWP Safety EHS team uses this data to identify performance trends, determine root causes of incidents, and identify proactive adjustments. 
Samsara Vehicle Telematics are leveraged to gather in-cab video that goes beyond typical GPS tracking. The system provides real time tracking for consistent vehicle visibility and asset tracking – helping us better address customer needs. Maintenance needs are monitored and tracked via camera to support proactive maintenance and reduce the time our vehicles are in the shop and away from our customers.  We also can monitor our fuel efficiency and help coach our drivers on how to best improve their performance based on their driving habits. Additionally, in-cab video identifies driver behaviors, captures incidents outside of the driver's liability, and provides workzone video surveillance. The vehicle telematics used allows us to assess driver behaviors, track vehicles and their performance, and identify risks and liabilities in the workzone.
With Fleet Response we are able to monitor and manage all driver qualifications and vehicle claims through a real time reporting system, leveraging MVR (Motor Vehicle Report) data. AWP Safety ensures our drivers and vehicles are properly suited to serve our customers.
The Environmental Health & Safety (EHS) Team supports AWP Safety's mission of saving lives and protecting progress. As your partner in safety, we strive for excellence in safety everyday.
Visit our Commitment to Safety page to learn more. 
< Back to Newsroom