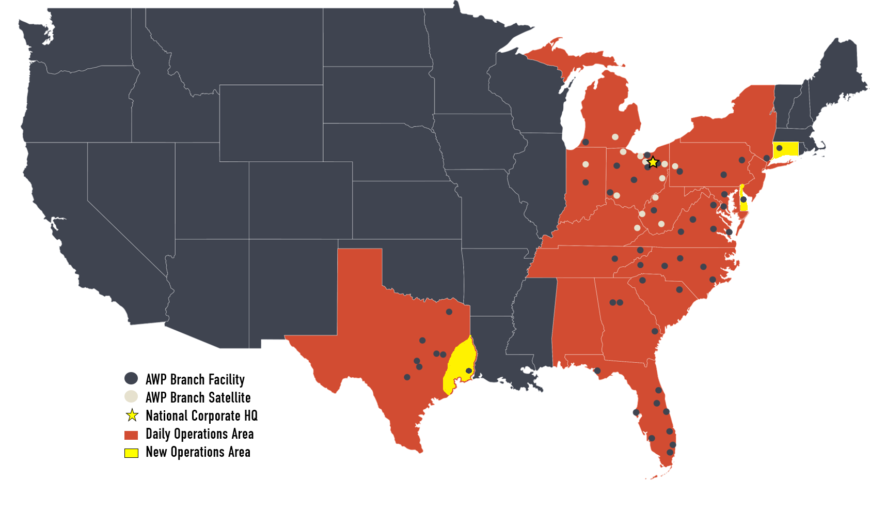 Big Company Footprint, Small Company Culture
Area Wide Protective Continues Expansion Efforts
At Area Wide Protective, we strive to protect your people, your business, and your time- no matter where you are located.  Over the past 24 months, we have experienced tremendous growth through acquisitions and new territory development. Recently, we have seen an increase in demand for our services and equipment in Delaware, a state new to our footprint, and to Texas and Connecticut, which we first entered in 2016. To provide continued protection of our customers and the public, AWP took impressive steps to open several new facilities to provide extensive traffic control services to these areas.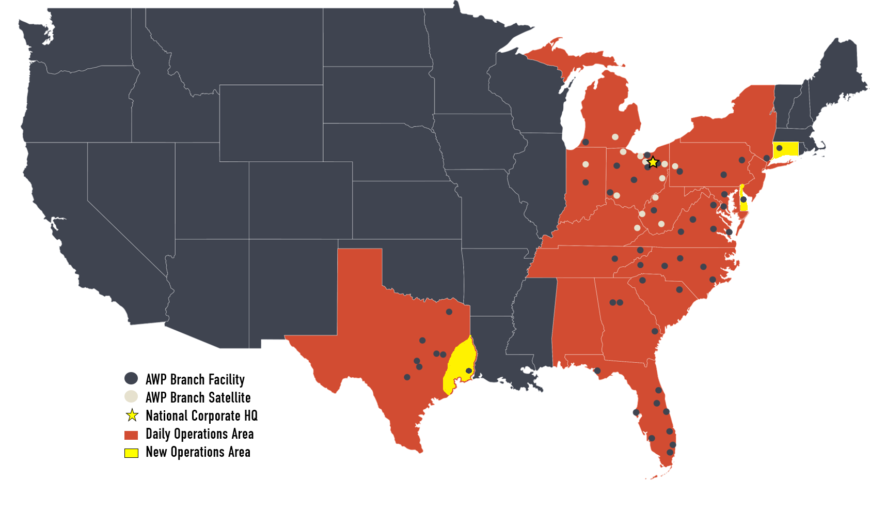 While our presence across the nation continues to grow, we are proud to maintain our family-like work culture across all our offices. Within our network, we strive to provide open communication on company updates, team success stories, employee perks, and general conversations. AWP Protectors receive weekly company newsletters that provide information and engage our community through company surveys and opinion outlets. In addition, daily emails are sent to all Protectors with information regarding daily work statistics, safety tips, and team wins. These efforts, among many others, help to maintain a sense of purpose and pride within our AWP family.
Want to join our team? Click here!
We are proud to remain America's Traffic Control Leader. Thank you, AWP Protectors, for your ongoing commitment to safety. It is your dedication and purpose that allows us to work towards our mission to make roads safer – everywhere. We also would like to thank our loyal clients and partners for allowing us to protect and serve you as an extension of your individual businesses.
< Back to Newsroom