AWP Experts: Building Salesforce Solutions for Better Performance
Salesforce, a cloud-based Customer Relations Management (CRM) platform, is one of AWP's most critical tools for managing daily business. Adopted by the team in 2016, everything from recruiting, to account management, to scheduling and invoicing jobs runs through the Salesforce platform. With many AWP's processes relying on Salesforce, it's important to have people in place to keep things running smoothly. Sebastian Davis, Salesforce Administrator, is tasked with doing just that.
"When I came to AWP in 2019, Salesforce was really in its infancy with the company," Davis recalls. "In the years after, we've incorporated hundreds of new processes to help automate much of what we do."
Some of the more notable systems Davis helped develop are AWP's invoicing, purchase order, recruiting, and onboarding support applications, but many of his daily tasks revolve around finding solutions that help connect multiple processes and streamline results. While Davis had a background in hardware and network systems, he says Salesforce's unique platform drew him in when he was looking for a career change. Even more appealing was that Salesforce provides thousands of hours of free training on their systems to help encourage newcomers to learn the ropes.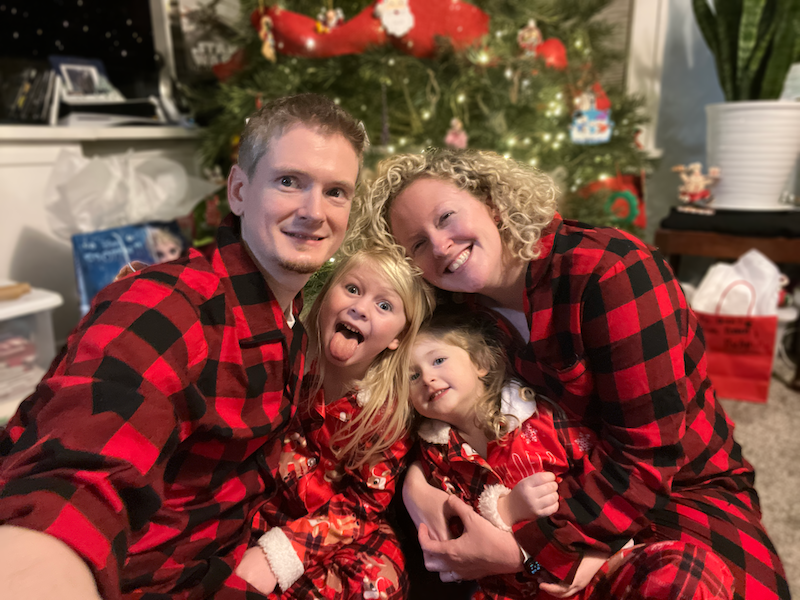 "I spent an entire year learning Salesforce in my free time before starting to work as a contractor," Davis recalls. "I'd work my regular job, spend time with my family, and then log a few hours of training before bed to build my skill set."
The hard work paid off, and once he was hired full time at AWP, Davis was thrilled to have the support of his team to continue taking Salesforce courses and earning new certifications. Now, with over 2,000 hours logged and seven separate certifications under his belt, Davis is celebrating his most significant achievement to date after a grueling 500 hours of training: Salesforce Application Architect. This certification allows him to integrate systems that help save AWP and its customers time and money.
Davis encourages anyone interested in learning more about Salesforce to just dive right in with the free modules offered on the site. There are also local groups across the country with Salesforce administrators and developers open for anyone to join. "Just don't quit, even if you feel overwhelmed," Davis says. "There are so many free resources to take advantage of, and my local Salesforce group has been invaluable to me on my journey. It's nice to be able to consult other experts for advice on projects and even certification modules."
Though he is part of the IT department, Davis says it's important to note that his team's tasks are very different from what most people think of when they hear IT.
"Our job is solely focused on building and delivering business processes, applications, and solutions within the Salesforce platform that provide value for our users and the company," he says. "We never really touch hardware, and we aren't the ones you call when your computer starts acting up. We're a team of problem solvers and passionate about helping the company grow."
When Davis isn't working or engaged in new lessons for his next Salesforce certification, he's spending time with his fiancé, Julia, and two young daughters, Raven and Raelynn. Davis says all 3 of them have been nothing but supportive throughout this journey. "I'd be lying if I said it's been an easy path," Davis says, "But to be able to learn so much on my own schedule, and to then have that lead me to a great new career doing something I love has made it all worth it."
AWP leverages technology throughout our business to help keep our customers, crews and communities safe. Sebastian's expertise is one of many examples of how our team continues to grow, evolve and improve AWP processes.
You can learn more about how AWP leverages technology and innovations here.
< Back to Newsroom