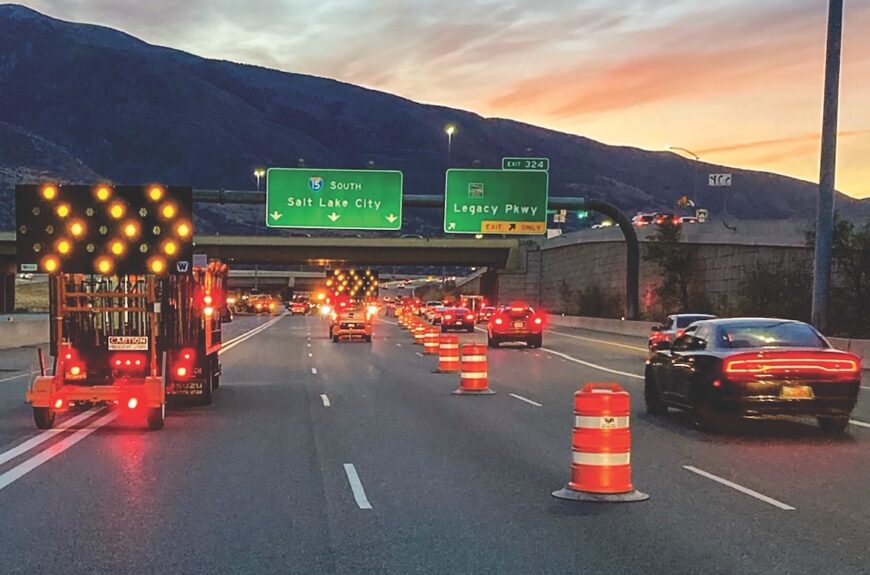 Protecting Construction Crews with Better Technology & Training
Mark Ludewig, AWP Safety's VP of Safety, was recently featured in the  Construction Pros.com article, "Protecting Construction Crews with Better Technology & Training." As an industry expert in safety, Mark has written several pieces for Construction Pros and other publications, sharing his thought leadership on improving safety in the work zone.
Safety is paramount. Since 2010, work zone deaths have increased 63%, emphasizing the dire need for drivers to exercise caution and traffic control crews to leverage traffic technologies and proper safety training. In this particular article, Mark highlights three traffic product innovations that can improve worksite safety, as well as key components of properly training safety professionals.
Companies that manage construction activities or that supervise work zones can benefit from leveraging the newest apparatuses, tools and instruments. Three key product innovations to consider while properly designing and implementing your work zone are:
Automated Flagger Assistance Devices: Commonly known as AFADs, these devices provide an effective alternative to traditional flagging operations. The technology has existed for several years; however, more companies are just now beginning to utilize them as more and more professionals discover the many benefits AFADs can provide.  AWP Safety leverages AFADs in many of our workzones. You can learn more about AFADs on our Automated Flagger Assistance Device product page.
Portable Temporary Rumble Strips (PTRS): The use of rumble strips is now required by many states. These plastic or polymer strips create a groove-like effect over asphalt or concrete, and are relatively inexpensive compared to traditional rumble strips. AWP Safety offers  Portable Temporary Rumble Strips for customers to utilize in their work zones.
Cushioned Impact Attenuators: Also known as "crash cushions", these devices are increasingly being utilized to automatically regulate the stopping force exerted on a vehicle as well as lessen the risk of a vehicle rebounding after impact. National Cooperative Highway Research Program (NCHRP) crash performance testing shows that crash cushions are breaking new ground in significantly lowering vehicle deceleration rates and reducing impact forces. You can learn about AWP Safety's truck mounted attenuators on our product pages.
Ultimately, work zone safety relies on the construction crews and vehicle operators. Traffic control plans should prioritize steps for training and education activities that teach constant alertness and cautious driving habits in work zones. A variety of specialized training programs are available to companies whose employees work in, or otherwise manage, active construction zones (training programs are available through organizations like the National Safety Council and National Work Zone Safety Information Clearinghouse). 
Safety decision makers should consider comprehensive coursework, real-life scenario modeling, and peer-to-peer coaching to help their crews achieve a higher safety standard. Every member of the field team assigned to a work zone should have completed work zone safety training including first aid and CPR, and in the case of those actually monitoring traffic, certified flagger training as well. Team members that will be operating a vehicle in a work zone need to also complete state-specific DOT training.
By leveraging today's traffic technologies, crews can elevate job site safety to new levels, and targeted training programs can equip personnel with the special skills needed to stay safe. Professional traffic control service providers can help advise and provide these tools and also have the knowledge to ensure work zones are fully compliant with federal and local requirements. In the pursuit of safer environments, the collaboration between skilled professionals and cutting-edge technology paves the way for safer and more efficient work zones.
Looking for a safety traffic control provider? Contact us today for a free quote from our safety experts!
< Back to Newsroom