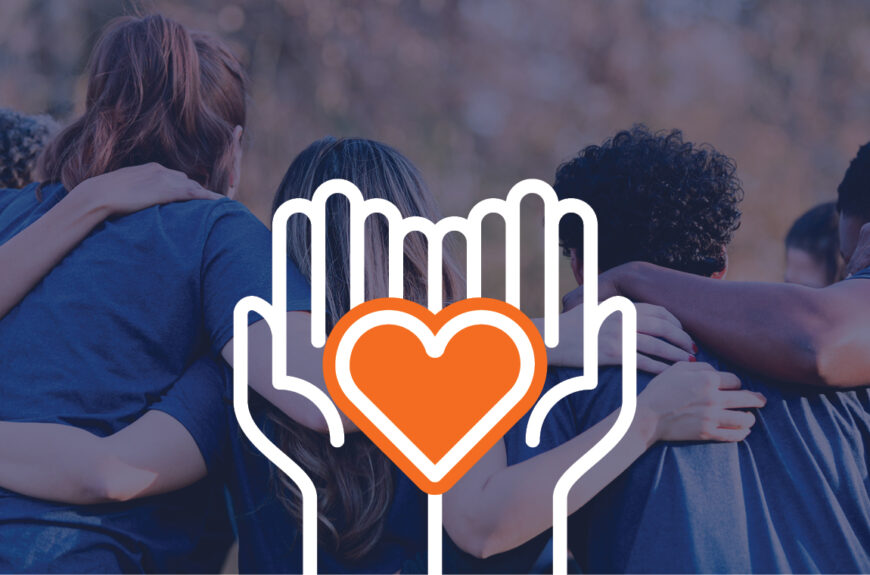 AWP Safety Partners with Communities to Promote Progress
For 40+ years, AWP Safety and its team members across North America have collaborated with communities to ensure even the most vulnerable local residents have opportunities to thrive. Through its Community Giving Program, AWP Safety supports charitable organizations and initiatives that improve safety, quality of life, equity and self-sufficiency in communities where
team members live and work.
"Our core values and culture provide the foundation of our commitment to corporate and social responsibility, including our work in communities," said Christina Tharp, vice president of marketing and corporate communications and chairman of the AWP Safety Community Giving Committee. "We're a team that takes ownership of a challenge, builds trust with our customers and communities, and works together to solve problems. This approach helps us target our support so we make the greatest impact for each community's unique priorities."
Focused on Public Safety
According to Tharp, AWP Safety prioritizes four areas for charitable giving, volunteerism and board leadership that advance public safety, both on the roads and in the home.
Safe Driving
One road accident fatality is one too many. AWP Safety is currently looking at opportunities to support driving programs for teens and other high-risk groups that enable the National Safety Council's Road to Zero strategy to end roadway deaths in the U.S. by 2050.
Veterans and First Responders
Many AWP Safety team members are veterans. The company also works closely with first responders to secure areas for major infrastructure projects and public events, often working side-by side to manage traffic and crowds at concerts and sporting events. "We believe it's important to give back to those who have and continue to put their lives on the line in protection of others," Tharp said.
In California, AWP Safety is working to alleviate homelessness among veterans through contributions to The California Veterans Assistance Foundation (CVAF). CVAF provides counseling, health care assessments and education to veterans, and connects those who are at-risk to transitional and permanent housing.
Education
Future leaders are nurtured through high-quality literacy programs and learning opportunities. AWP Safety partners with organizations that offer before- and after-school programs that help youth grow into safety-minded, civically engaged and self-reliant adults.
Near its home office location in North Canton, Ohio, AWP Safety helps fund JRC, a non-profit that promotes greater kindergarten readiness for students from low- and middle-income families. The organization also sponsors an Intergenerational Connections program, which brings youth and senior citizens together for programs ranging from art activities to learning about safety from local police officers.
Community Development and Basic Needs
When residents across demographics have equitable access to basic necessities like medical care, housing and economic opportunities, quality of life increases for their entire community.
AWP Safety charitable contributions are helping the ALS Society of New Brunswick and Nova Scotia expand their support to Canadians living with Amyotrophic Lateral Sclerosis (ALS). Also known as Lou Gehrig's disease, the condition impacts the brain's ability to communicate with the body's muscles, severely impacting quality of life.
In Virginia, AWP Safety partners with Habitat for Humanity of the New River Valley. The company's recent donation will help Habitat fund new affordable housing builds for seven families in 2023.
"When people feel safe and secure – whether it's because they're comfortable sharing the road with others or don't have to worry about where they will sleep tonight, they can better focus on priorities like family, finances, education and work, " said Tharp. "Strengthening those areas builds stronger communities overall."

Visit our Community Giving page to learn more about AWP Safety's Community Giving Program, or to nominate an organization for consideration.
< Back to Newsroom