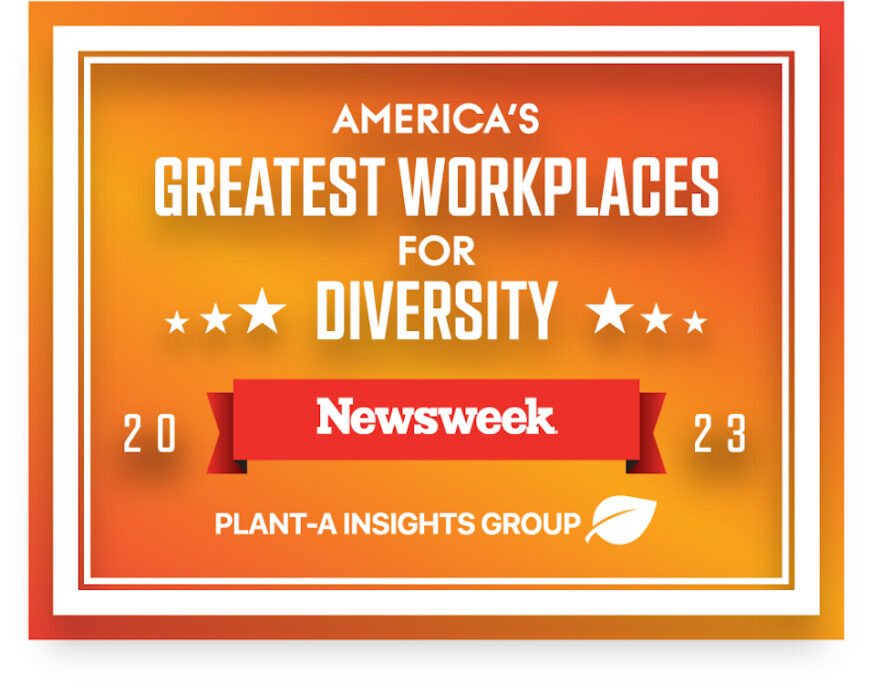 Newsweek Names AWP One of America's Greatest Workplaces for Diversity
North Canton, Ohio – AWP, a safety company, has been named one of America's Greatest Workplaces 2023 for Diversity by Newsweek. As a leader in professional traffic management that supports infrastructure improvement across the U.S. and Canada, AWP cultivates a diverse and inclusive work environment for all team members.
"AWP is a safety service company, and our people are a reflection of the diverse communities we serve," said Michael Shearer, AWP chief human resource officer. "The varied experiences, cultures and backgrounds of our team members fosters an environment where people are comfortable being themselves, feel empowered to contribute and deliver greater service for our customers."
Newsweek, in cooperation with market data research firm Plant-A Insights Group, scored and ranked companies with at least 1,000 employees in the U.S. based on corporate culture, working environment and reputation for diversity. The methodology included interviews with HR professionals, anonymous online employee surveys and research validation based on publicly available information.
AWP was recognized for diversity leadership in the Energy, Resources and Industrials category along with several utility customers including Dominion Energy, Duke Energy and Southern Company. Employee survey responses indicated that AWP is an employer that respects and values different kinds of people.
AWP is comprised of 6,800 team members in the U.S. and Canada. The company is an equal-opportunity employer proud of its high ratio of employees who are U.S. military veterans, representing all branches of service.
If you are responsible, like working independently, and want to work where you are valued for your uniqueness, visit our careers page to learn more about working for AWP.
About Area Wide Protective
As North America's leader in professional traffic management, Area Wide Protective Inc., (AWP) protects the public and the people who make infrastructure possible. AWP's network of brands includes Safety First, Statewide Safety Systems, Trafficade Service Companies, Advantage Barricade & Roadmarks, Traffic Safety Rentals, Northwest Traffic Services, Crossroads and MOTPlans.. The company's capabilities include work zone flagging, design and engineering for transportation management plans, equipment sales, rental and 24/7 support. AWP employs 6,800 team members across 28 U.S. states and four Canadian provinces.
< Back to Newsroom