National Engineers' Week 2019
Being National Engineers' Week, it's only fitting to give a shout out to AWP's engineering team. On a day-to-day basis, our engineers work tirelessly to design work zones that are compliant, safe, and provide optimal traffic flow, all while taking into account each clients' specific needs. Before our Protectors and clients reach the work zone, our engineers are already working to ensure each project remains on-time and each worker returns home safely.
Although our clients are familiar with AWP engineers' work, they may not have had an opportunity to meet our team. So, we thought that this week would be perfect opportunity to put a name and face to their work. Below are three engineers that go above and beyond for our clients. We'd like you to meet…
Arjun Bhushan, Engineer II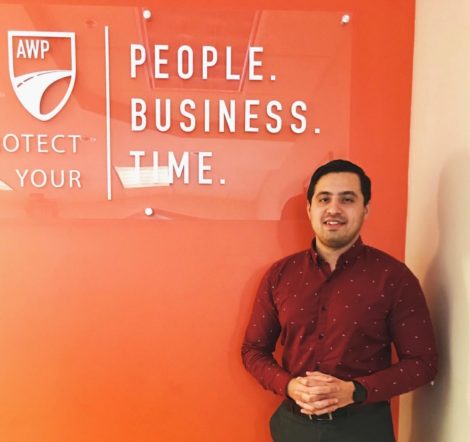 Arjun has been with AWP for nearly 3 years, and he focuses on developing an immediate, honest, direct and feedback-based relationship with customers. Primarily, he is responsible for managing customer technical interaction and project flow including initiation, implementation, quality assurance, status report, and delivery.
Arjun enjoys finding solutions for challenging projects, and AWP gives him that opportunity every day. He said, "AWP is an exciting place to work, where ideas and new solutions are always encouraged with positive, forward-thinking leadership."
When Arjun is not at work, he loves to be outdoors, traveling to meet new people and form new relationships.
Troy Garver, CAD Designer
For many years, Troy has been working at AWP. He takes pride in designing traffic control plans for our customers by taking their specific needs into consideration while utilizing the best practices in the industry. For Troy, "the protection of people, business, and time is a top priority."
Outside of designing traffic plans, he spends time with his spouse and two children.
Matt Winarski, CAD Tech Manager
Working at AWP for over seven years, Matt works to design plans that meet agencies' requirements all while finding the best designs that will optimize traffic and work flow for customers, motorists, and pedestrians alike. In addition to his love of design, Matt enjoys working with our AWP team, who encourage applying innovative thinking to typical challenges.
Outside of design plans, Matt prides himself on being a "jack of all trades" where he can fix just about anything.
< Back to Newsroom