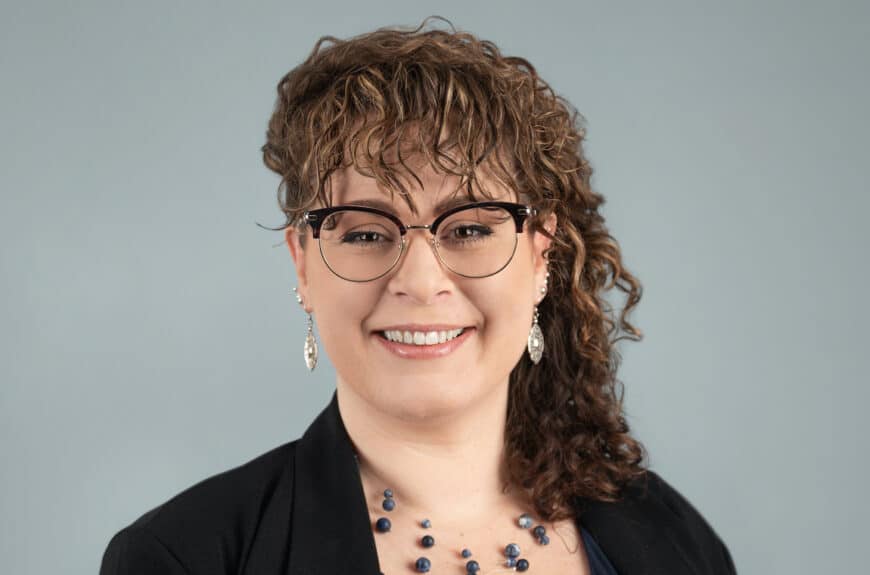 Meet Mandy Parker
Her Road To Success at AWP
When asked for three words that describe AWP, Mandy Parker, our Director of Integration and the Vice President of Corporate Development, replied, "Potential to Grow. "  
Mandy stepped away from the Postal Service to stay at home for five years to raise her children. When she was ready to reenter the workforce, she had a hard time finding a job. AWP was meant to be just a "pit stop" until she could find something better. She started flagging in the field and dispatching, then it turned into a scheduling role, then facility manager, then an integration role and, ultimately, Director of Integration, all over a period of nine years. The continued growth is what kept her at AWP. 
"Anyone who says you can't succeed at AWP is not paying attention, "said Mandy. "The harder I worked, the better the opportunities were. At no point did I ever feel that I couldn't grow and change if I wanted to at AWP."
Filling the Need for Protectors
As AWP continues to grow, the need to hire more Protectors is critical to keep our customers safe on the job. Many people may not be aware of the growth potential that is available to them if they start at the company in a flagger position. AWP has always promoted from within. For those without a college degree, it is a great way to create a career for yourself, and not just a 'job'. 
It is true though, that a Protector's job is hard, and may not be for everybody. Mandy says, "The weather is the hardest thing about flagging, but the flexibility of being able to work the extra hours and never doing the same thing two days in a row is appealing." 
She says the most engaging part of the job is working with the customers. "We coordinate with customers on strategies to keep people safe, and are constantly making critical-thinking decisions. But you do have to understand what you are getting yourself into." 
"Many times, people are just excited about getting a job, but then they learn more and decide it's not what they signed up for. We have to be honest and tell people it may not be for you," Mandy explains. "They have to be engaged because they are responsible for making life or death decisions that will keep crews and drivers safe."
"The truth is that I am really happy where I am, and I have yet to reach a point that I feel stuck. I want to impact change and we are doing that every day. I personally have never felt like I wasn't challenged," says Mandy. "As a flagger, I enjoyed the people I worked with and had a sense of ownership. It was very unsupervised, and we were the decision makers in the work zones, communicating directly with customers. I would say that 95 percent of the day is at your own discretion. There is a freedom in that."
Be a HERO
AWP's HERO referral program is a great way to help the company hire good talent and help yourself by earning a bonus for each Protector that successfully completes two consecutive weeks at AWP. There is no limit to the number of job referrals you can make, or the number of bonuses you can collect. It's a win/win for everyone. 
If you have friends, family members or neighbors who are looking for employment, just submit a form to your Facility Manager. Recent high school graduates, college kids on summer break, and even retirees might also fit the bill. Although AWP does not hire part time because of scheduling difficulties, AWP could accommodate seasonal workers, or part timers that have certain work days where they are available all day. 
Questions about the HERO referral program? Email engagement@awptraffic.com.
– – –
Join our great team today! View current job postings.
< Back to Newsroom