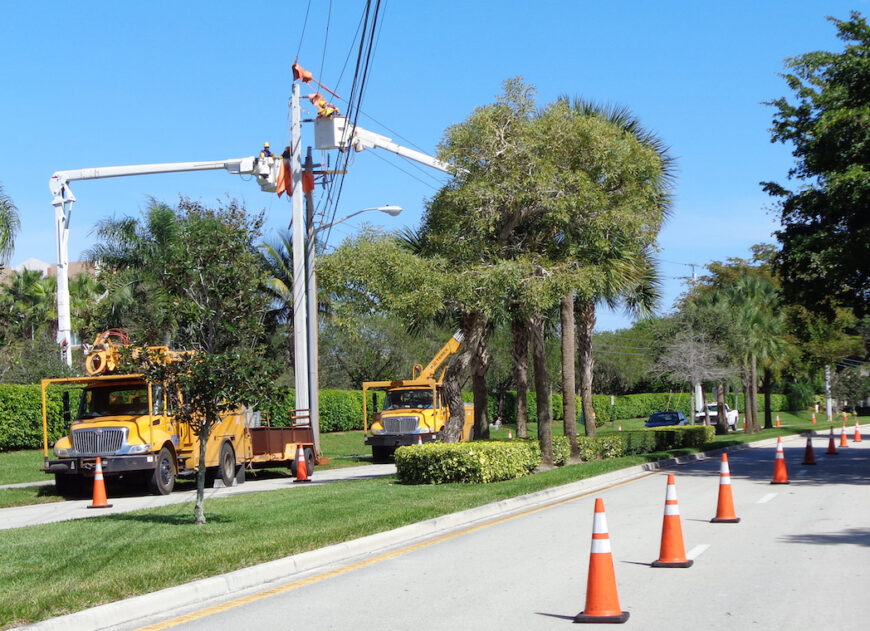 Successful Traffic Control For A Long-Term Fiber Project
AWP provides reliable, daily traffic control for telecom upgrades over a seven-year period.
Our team supported a long-term telecommunications project, requiring coordination with multiple contractors, across several state and county lines. AWP experts have continued to successfully manage the complexity of the project among our dedicated teams.
Challenge
Since 2015, AWP has provided traffic control services for several telecommunications contractors upgrading telecommunication and broadband connectivity, including those in two metro areas: Charlotte, N.C. and Atlanta, Ga. The contractors required work zone protection for new aerial and underground telecom fiber installations, across several jurisdictions – each with their own nuances. 
Solution
Since the installation impacted varying jurisdictions, roadways and traffic conditions, AWP adapted services and equipment to each daily work site.
Daily provided about 50 two-person flagging and protection crews in low-traffic areas
As needed, deployed multiple crews, programmable message boards, arrow boards, barricades, and crash trucks with mounted attenuators in high-traffic areas
Results
In addition to successful execution, our team developed excellent relationships with several contractors on the project, leading to new work as they expand installations into other areas.
To discuss your next project with a dedicated AWP Sales representative, request a quote.
< Back to Newsroom