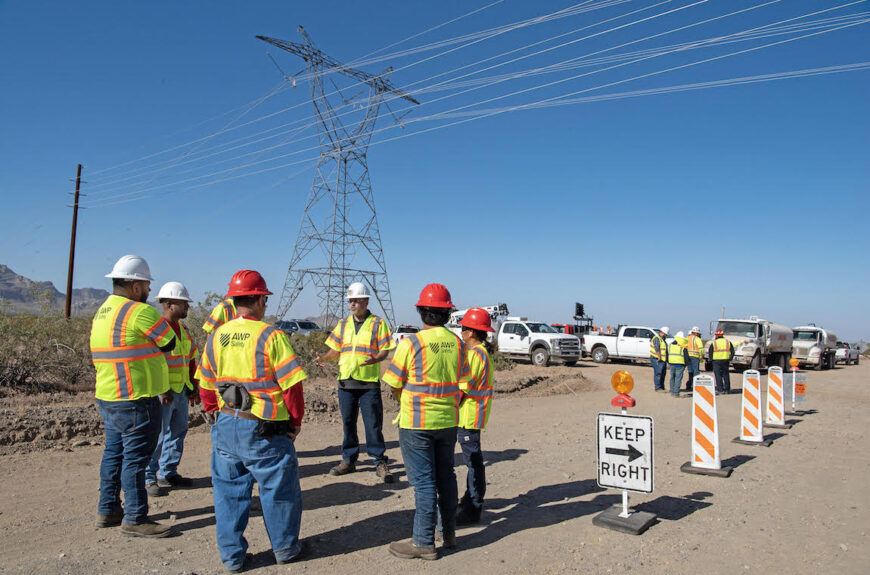 Keeping Utility Upgrades on Schedule
AWP Safety technology delivers greater coverage for major power company
Between increasing demands for utility work, and ongoing labor shortages, keeping utility projects on track can be a challenge. AWP Safety leveraged innovative traffic control solutions to help support the needs of a major utility customer.
Challenge
Utility companies are rapidly upgrading and expanding the U.S. electric power infrastructure. Keeping line crews and the community safe – and projects on schedule – can be challenging due to ongoing labor shortages. One utility provider serving 500,000+ customers in central Indiana needed greater work zone safety coverage to support its aggressive schedule. It also wanted to increase safety in complex work zones subjected to high traffic congestion.
Solution
AWP Safety covers 50% of the utility company's 30- to 35-day jobs with automated flagger assistance devices (AFADs). This smart technology allows one Protector to safely control multiple AFADs from a roadside tablet. Additional Protectors who would normally work in a team are free to cover other work zones, so line crews can work faster.
In addition, AWP Safety supplies up to nine trailered arrow boards daily for the customer's work zones. These advance warning traffic control devices alert motorists to lane closures and changes in traffic patterns. AWP Safety arrow boards are solar powered, equipped with long-lasting lights and are easy to move as work progresses.
Results
Safety.  Research shows vehicles approach work zones more slowly and stop further back when AFADs are present. This improves safety for line workers, Protectors and motorists. In addition, arrow boards improve work zone safety by safely directing traffic with technology instead of people.
Compliance. AWP Safety AFADs and arrow boards are compliant with federal and state
DOT requirements.
Capacity. AWP Safety covers 35% more work zones daily using AFAD technology, giving
the customer an estimated 20% boost in productivity.
Learn more about the advantages of AFADs and arrow boards for utility, broadband and infrastructure work zones.
To discuss your next project with a dedicated AWP Safety Sales representative, request a quote.
< Back to Newsroom