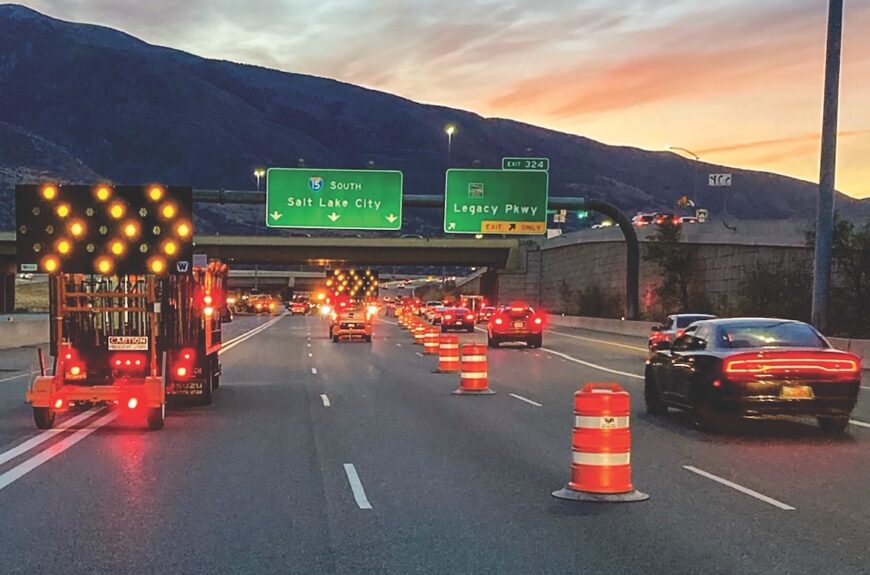 Improving the Construction Work Zone: AWP Safety featured by For Construction Pros
Mark Ludwig, AWP's VP of Safety was recently featured in two For Construction Pros articles "Awareness in Construction Work Zone Safety" and "Key Partnerships Improve Worksite Safety for the Rebuilding Industry".  In the articles, Mark addresses the importance of awareness in the workzone, and planning your construction project with a safety partner to support a safe workzone. ForConstructionPros.com  is an online resource for contractors and other construction professionals.
More and more people are using their "drive-time" to multi-task, leading to more incidents on the road. According to CPWR: The Center for Construction Research and Training, struck-by incidents are the second leading cause of death among construction workers.
As a traffic control partner for the construction industry, AWP Safety works with construction companies by offering them a menu of traffic control support options like specifics on how work zones are set up, strategic traffic control plans, rumble strip installation, barrels, safety equipment solutions, and more. 
Mark highlights that the first step in improving the safety of your next road construction project is asking for help – even if you only need it in a supportive manner. There's always an opportunity to be safer by bringing in a professional team as a partner who can help plan more effectively.
"It's the opportunity where you can bring in the professionals that do this for a living to help set up the zone –  rely on your partner. Rely on the people to do the things that they do well," recommends Mark.
Once a month, representatives of the AWP Safety Operations team from across the nation and Canada join a discussion to share safety observations and learnings from the previous month. Team members discuss best practices, incident investigations, near-misses and learnings with members across the entire AWP Safety footprint. By following this system, AWP Safety has accumulated, over time, a database full of standardized responses and protocols that remain in constant development. AWP Safety is always looking to advance and enhance our safety programs.  Using safety trend data and learnings from incidents throughout the year, we are able to identify more impactful solutions in training and in work zone safety design.
Two examples of equipment solutions identified and used by AWP Safety to help improve the safety of the work zone are:
Automated Flagger Assistance Devices (AFADS) –  a mobile red and green light with an 8-ft. gate arm, controlled by an operator away from traffic, and out of harm's way.
Truck Mounted Attenuators (TMAs)  – shadow vehicles with a crush unit on the back of them designed to absorb the impact of incoming vehicles to save construction workers' lives. "It's another protection between workers and the motorists out there," says Ludewig.
Read the full articles to learn more about Mark's advice on how to improve safety in the construction workzone.
Looking to partner with AWP Safety for your next project? Request A Quote today!
< Back to Newsroom