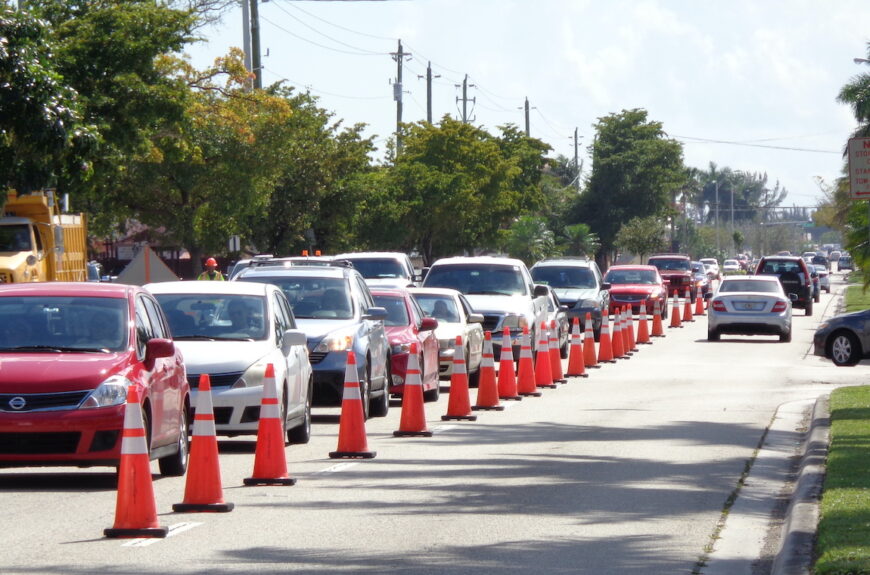 Improving Power Reliability for Communities
AWP provides comprehensive traffic control and simultaneous rolling slowdowns on two major highways
Our utility partners rely on us for seamless traffic control. AWP teams supported a large transmission line crossing project, that involved both ground and air collaboration.
Challenge
A $133 million transmission project enhanced electric service in greater Cleveland. It involved major overhead work including helicopter drop off and pick up points for heavy equipment in multiple work zones. The project impacted two highways with heavy commuter traffic in and out of the city. This created several logistical challenges related to communication, safety and efficiency.
Solution
AWP orchestrated two rolling slowdowns simultaneously on I-271 and SR-8 to allow utility crews to pull lines across the highways. We collaborated with a force of 12 Ohio State Highway Patrol troopers and utility crews to keep traffic flowing and workers safe.
11 AWP Protectors and supervisors deployed
Rental and proper setup/removal of multiple message boards and traffic control signs
Provided access to several side streets and access ramps to reroute drivers and improve traffic flow
Maintained traffic flow through and around several large businesses and retail parking lots to ensure public avoided the potential dangers of overhead work
More than 100 ADA-compliant traffic barricades
Results
The project was completed and Cleveland-area residents now have more reliable access to electricity.
To discuss your next project with a dedicated AWP Sales representative, request a quote.
< Back to Newsroom