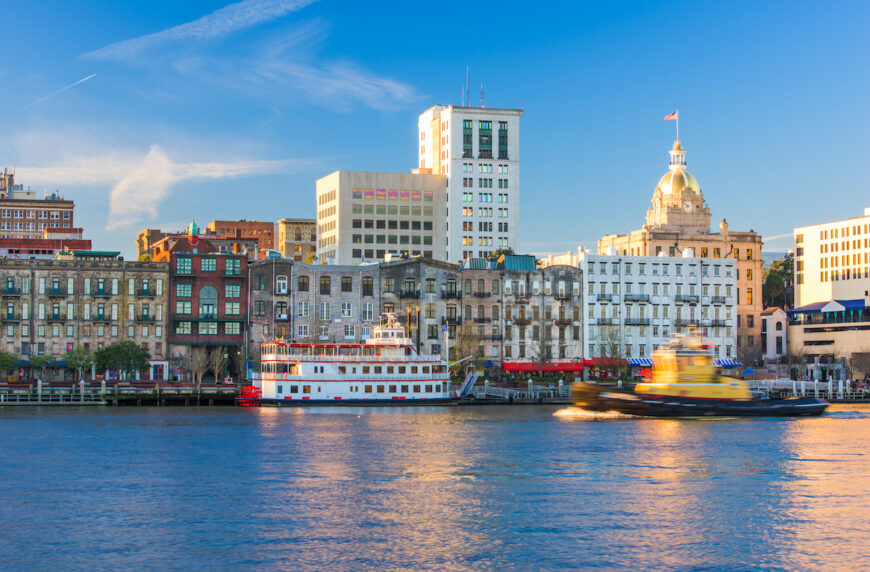 AWP Safety: Exclusive Traffic Control Provider of Enmarket Arena
Savannah's Enmarket Arena Relies Exclusively on AWP for Safe, Reliable Traffic Control
"No more driving to Atlanta" was the headline on February 2, 2022, when the Savannah Morning News announced the opening of the city's Enmarket Arena. This 9,500-seat venue hosts global live music acts like Bon Jovi – and is home to the Savannah Ghost Pirates, the city's ECHL hockey team. 
Savannah's Office of Special Events, Film and Tourism, which manages the arena, uses AWP as its exclusive traffic control solutions provider for all events. The relationship dates back to 2015, when AWP provided traffic control for a marathon held in Savannah.
challenge
Enmarket Arena draws large crowds for live concerts, sporting events, stage productions and community faith days. On event days, visitors converge at the area via car, rideshare, public transportation, bicycle and on foot. This, combined with the arena's location near Savannah's busy historic downtown, creates a complex traffic control situation.
Solution
AWP initially provided work zone protection for crews during construction of the Enmarket Arena.  Today, the company provides comprehensive solutions to safely manage the venue's traffic and crowds: 
Protection crews – up to 15 flagging crew members per event direct traffic and pedestrians
Shuttle flow – manage drop off and pick up points for visitors using public transit trolleys
Rideshare staging areas – manage lanes for Uber and Lyft services
Custom temporary signage – designed, fabricated and installed 160+ custom signs to hep facilitate traffic flow
Results
AWP provides traffic control services for 60+ Enmarket Arena events annually, with no reported accidents or injuries.
To discuss your next project with a dedicated AWP Sales representative, request a quote.
< Back to Newsroom