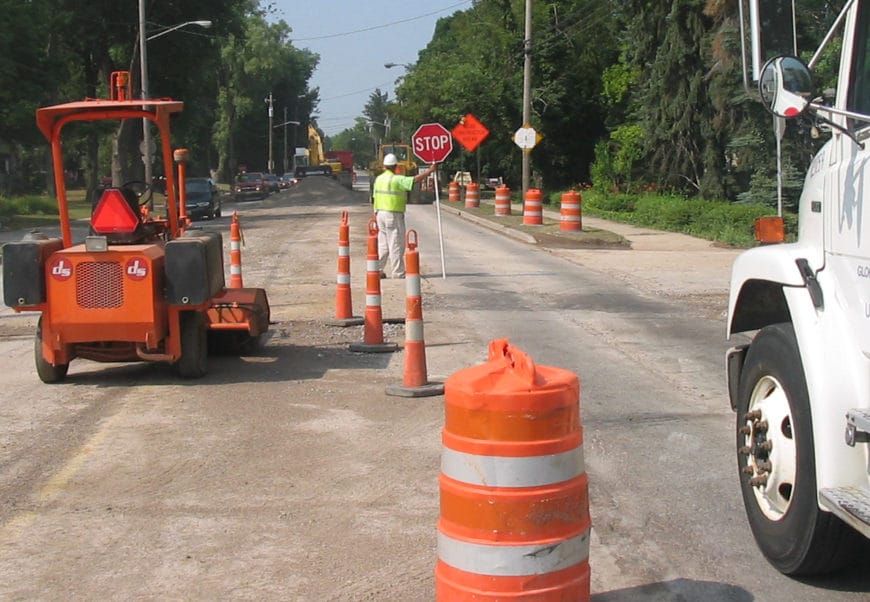 Construction Today Magazine Features AWP VP of Safety
Mark Ludewig advises on Proper WorkZone Set Up
AWP Safety Vice President of Safety, Mark Ludewig, was recently featured in Construction Today, sharing his expertise on proper workzone set up and safety training. Construction Today provides the construction industry with insights, news and resources to help businesses succeed.
Mark's advice on workzone safety includes helpful guidelines for establishing safe and effective workzones. Practices we instill across AWP Safety each and every day.  Below are a few basic principles that should be followed to ensure proper set-up for success in any workzone. 
Pre-Job Safety Briefings: A briefing with all members of the work crew should always be performed  at the beginning of every job, prior to setting up the workzone. The meeting is intended for the crew to discuss the type of work being perofrmed, the phasing of the work, hazards to consider, configuration and set-up. of the workzone, temporary traffic controls and other protections used, emergency signals and all associated procedures.
Appropriate PPE: In order to properly protect people inside and outside the workzone, all crew members need to have the proper PPE. This includes high visibility class three apparel (i.e. reflective safety vests, etc), a hard hat, safety glasses, gloves, safety toe boots, and a storm whistle.
Safety Equipment: Every workzone is different. Each temporary traffic control scenario must be set up according to the specific requirements of the job site. A traffic management partner will help ensure your equipment is set up properly, and meets all state and local regulations.
Qualified Traffic Observers: An on-site flagger or protector is not only charged with flagging duties, but also needs to be qualified to continually monitor traffic conditions and, when needed, warn co-workers who are working in the workzone.
In addition to these recommendations for workzone set-up, Mark also advised on the importance of comprehensive safety training. Field teams should be trained in course work and real-life scenario modeling; and complete certified flagger training, CPR and first aid courses, and state-specific Department of Transportation training. At AWP Safety, protectors who will be operating a vehicle in the workzone must also complete Smith Driving System training which promotes safer driving.
To read Mark's full article in Construction Today, visit here. 
AWP Safety is committed to safety in everything we do. Learn more about AWP's Commitment to Safety.
< Back to Newsroom