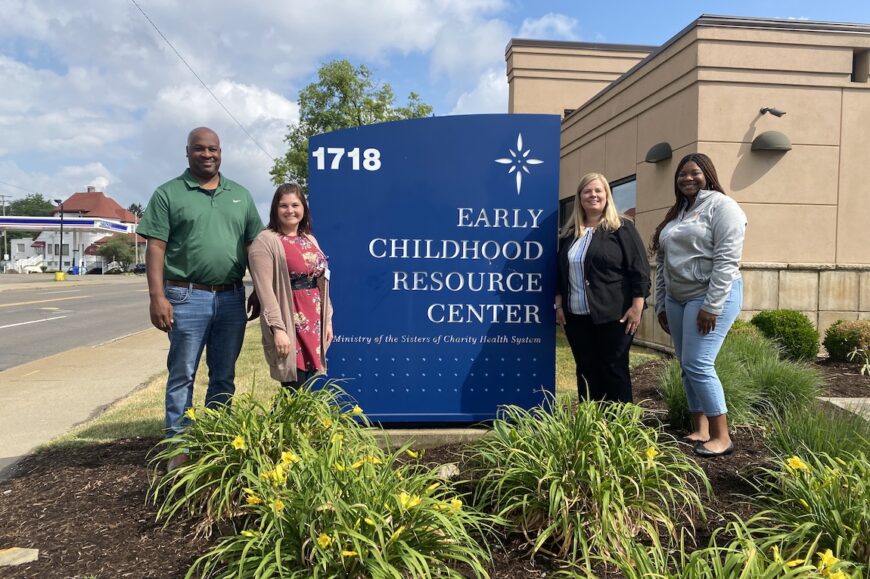 AWP Safety Community Giving: Early Childhood Resource Center
The AWP Safety Community Giving program was established to help support charitable programs and initiatives in the communities we serve. Our team wants to help our communities thrive. We encourage AWP Safety team members to nominate organizations important to them and their local communities for the AWP Safety Community Giving program.
After being nominated by AWP Estimator, John Harris, the Early Childhood Resource Center located in Canton, Ohio was selected as a donation recipient for AWP Safety's Community Giving. This non-profit organization serves families and educators throughout the state while improving youth education. Their services are focused on supporting school and community readiness, parent engagement, childcare and child wellbeing.
AWP Safety's donation will be used towards funding the Early Childhood Resource Center's kindergarten readiness program, SPARK (Supporting Partnerships to Assure Ready Kids). SPARK is a program that helps families with pre-school aged children prepare them for kindergarten. Through SPARK, families can meet with appointed home visitors each month to engage their child in interactive lessons, and work on relevant skill sets to help set the child up for success. During each visit the family is given a book and supplies, so learning is continuous throughout the month. SPARK also conducts developmental screenings, provides referrals and connections to community resources, and offers group-based learning opportunities for those that are interested. Today, SPARK continues to serve over 2,000 children each year.
If you would like to nominate an organization for AWP Safety's Community Giving Program, you can learn more and complete the form on our Community Giving page. 
< Back to Newsroom