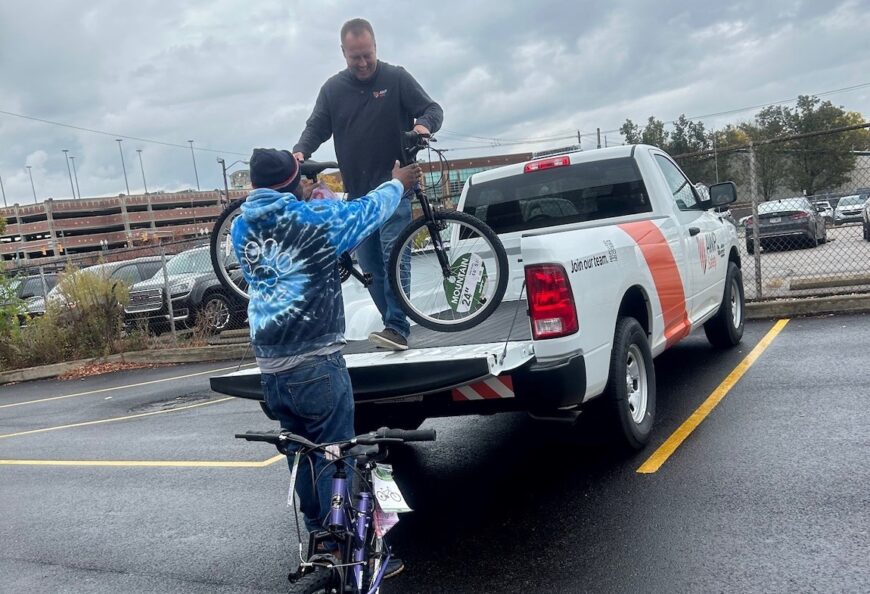 Building Bikes for the Salvation Army to Give this Christmas
During a recent social mixer. team members at the AWP Safety home office in North Canton worked together to build bikes for the local Salvation Army. The bikes will be gifted to children in the North Canton community this Christmas. As a team, the group worked together to build a total of 13 bikes, and the activity was a great opportunity for the home office to bond while supporting our local community.
"Everyone had a great time putting these bikes together," said Sarah Bohley, Vice President, Human Resources. "We randomly selected the building teams, so it also encouraged interaction among the different departments."
After testing the bikes to ensure safety, team members delivered the bikes to the Salvation Army Canton Corps. To help promote bicycle safety, AWP also donated helmets with each bike.
"Due to the generosity of AWP Safety, we have a great opportunity to provide bikes for many children this Christmas, helping them to be active and make great memories!" highlighted Katherine Settles of the Salvation Army. "Thank you for all you and your staff have done for the Canton Salvation Army."
To learn more about the Salvation Army in your local community, visit the Salvation Army website. 
< Back to Newsroom