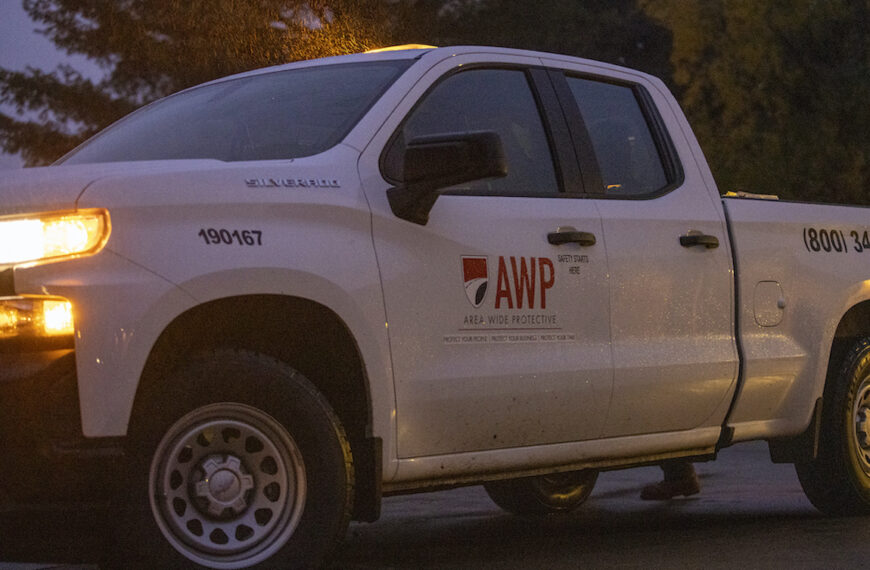 Azuga Product Updates Continue to Improve Fleet Management
AWP has a longstanding partnership with Azuga, leveraging its innovative product solutions for our own fleet management and operations. Azuga provides end-to-end solutions through an integrated approach of hardware technology, fleet management applications, driver gamification, video telematics and data analytics. All AWP vehicles are equipped with an Azuga GPS tracking system.
With its recent product update, Azuga is leveraging an integration through a third-party partnership that allows automated sharing of data such as a vehichle VIN numbers, odometer readings, and diagnostics. The integration automates the process, providing teams faster access to the information they need to make smart business decisions. Leveraging Azuga technologies is one of many ways AWP continues to ensure safety for our fleets and customers.
Bob Adamsky, Area Wide Protective Fleet Manager, said "A key part of this process is ensuring that our service vehicles are in good condition and operating as they should. Azuga helps by monitoring the health and performance of our vehicles and streamlining the delivery of this data to ARI, our fleet management company. By automating and simplifying this process, we are in a better position to achieve our goal of making roads safer."
To learn more, you can review the Azuga press release here.
< Back to Newsroom