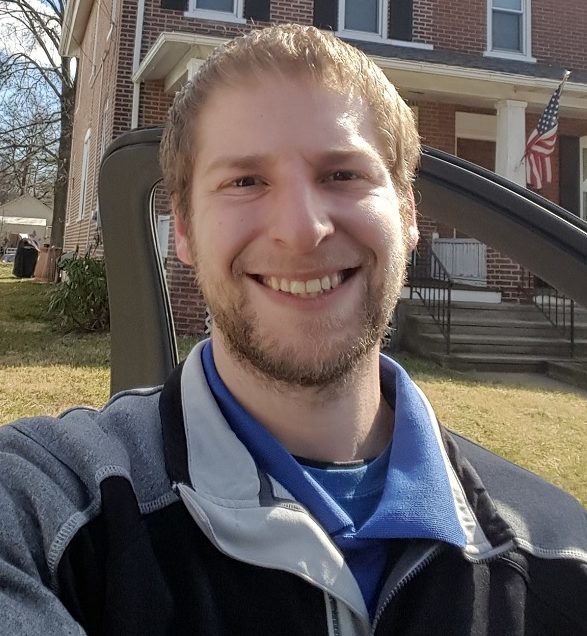 AWP's Chris Sarubbi Listed as Azuga's Safest Driver
We are proud to announce that Chris Sarubbi, a Project Manager at Area Wide Protective, was named as one of Azuga's safest drivers.
Azuga is the leader in driver-centric telematics applications. Through a distributed cloud computing environment, Azuga collects advanced statistical modeling and predictive analytics to evaluate a driver's behaviors and results.
Each quarter, top performers from Azuga's global customer base are recognized and rewarded for outstanding driving results.  Ananth Rani, Azuga's Co-Founder and President, expresses that the reward program, "recognizes the important role that both managers and individual workers have in driving safely and helping their companies succeed."
Chris Sarubbi is the Project Manager at AWP's Brodheadsville, PA facility. He started with the AWP team as a Traffic Control Employee (TCE) and after seven months was promoted to a Project Manager.  When asked what he attributes his success to, he stated that it was the training and guidance from his trainers and fellow TCE's that helped him get where he is today. Chris also placed a great deal of emphasis on the importance and success of AWP's on-boarding training.
As part of AWP's commitment to safety, every member of the AWP field team will complete on-boarding training that includes American Traffic Safety Services Association (ATSSA) certification, First Aid & CPR training, state-specific DOT training, and the Smith Driving Systems training. Chris stated that it was the Smith Driving System that allowed him to achieve the Azuga recognition.
With a focus on collision prevention through hands-on training, the Smith System concept helps fleet drivers to see, think, and react to driving challenges – no matter where they drive or what type of vehicle they operate.
"The Smith's System's big picture is critical to good driving," Chris says. "My advice to anyone looking to improve their driving behaviors is to follow the Smith factors. Hard breaks are a main key in the AWP driving score. To reduce this number, always remember to look ahead and know your surroundings. This will help you recognize that you need to start slowing in a safe manner, rather than having a hard break."
We are proud to have such an exceptional protector on our team and want to thank Chris for his continued commitment to safety!
< Back to Newsroom