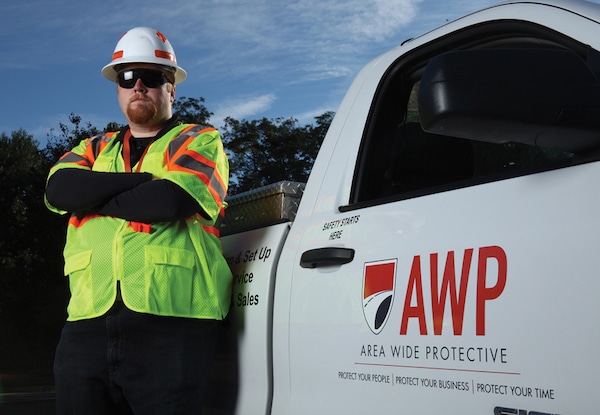 AWP to Hire Nearly 1,000 Team Members by June 30
– PRESS RELEASE –
Leading traffic control company expands operations by almost 25%
(North Canton, Ohio) May 5, 2020 – Today, AWP, Inc. announced it will hire 700-1,000 new traffic control specialists in the next two months to meet the demands of essential utility, telecommunications, and construction companies for professional traffic control services.
AWP has seen steady demand throughout the COVID-19 crisis and is accelerating its hiring efforts in response to recent forecasts of its customers. AWP will need to hire hundreds of dedicated people seeking long-term, stable employment throughout its 21-state network.
"AWP is honored to be a trusted partner and to work alongside other essential service providers to ensure the safe construction and maintenance of our nation's power, communication, and transportation infrastructure," said John Sypek, president and CEO of AWP. "We have seen great stability in our business levels over the last couple of months and are excited to add a significant number of people to our team."
Traffic control specialists maintain safe work areas on roadways where maintenance and infrastructure work are taking place. They are responsible for closing roads, directing traffic, and keeping the work crew and motoring public safe. Traffic control specialists work primarily outside and typically in small one- to three-person crews.
AWP's entire hiring process is online or by phone. After that, successful candidates are placed into paid training within about one week. No experience is necessary. All training is provided and paid for by AWP. Interested applicants should visit https://www.awpsafety.com/careers/.
Since 1993, AWP has been providing temporary traffic control management services to major utility companies, municipalities, contractors, and special events. More than 80 locations provide daily operations that span across 21 states. Known as North America's Traffic Control Leader, AWP is a comprehensive, one-stop safety organization, providing around-the-clock service every day of the year.
Contact: Kristina Schnepf, Marketing & Business Development
Phone: 989-996-0253 | Email: kschnepf@awptraffic.com
###
< Back to Newsroom