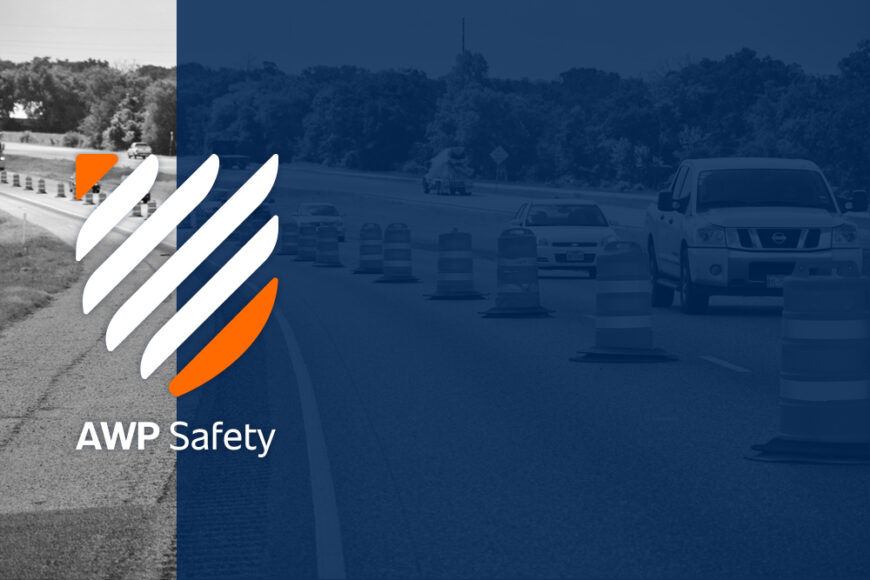 AWP Safety and Site 20/20 Create High-Tech Work Zones to Heighten Safety
Protecting People and Progress is Improved by award-winning traffic control devices.
AWP Safety, the nation's largest, fastest-growing traffic control services provider, is using award-winning technologies to save lives. In partnership with Site 20/20, a developer of smart traffic control systems, the company is set to deploy hundreds of Automatic Flagger Assistance Devices (AFADs) in work zones and construction sites across the country. These devices reduce the risk of accidents and keep people out of harm's way, and now are recognized by the American Traffic Safety Services Association (ATSSA) for advancing roadway safety.
Guardian SmartFlagger Partnership Agreement
AWP Safety needs a steady stream of AFADs to meet ever-growing demand for its services and now Site 20/20, a Canadian tech company committed to improving traffic control flagging operations, will deliver them. Per terms of the two-year agreement, Site 20/20 will supply its flagship Guardian SmartFlagger—the industry's first and only smart AFAD unit—to support AWP Safety crews and other traffic control specialists in over 20 states.
As a device that an operator controls from a safe location, Guardian SmartFlagger is changing road construction sites. It allows an operator to monitor and control traffic through the lens of two HD cameras. Using a smart tablet instead of a flag, operators can perform their duties at a distance or even remotely.
"Incorporating new technologies into our work zone safety programs is a constant priority," said AWP Safety's Chief Revenue Officer Josh Shipman. "As the complexity of transportation projects grows, so too must our safety procedures. Keeping our roads and highways safe as they continue to bear new levels of traffic will require trained professionals and even better tools for the job, and we believe we are working with the best available."
"Site 20/20 is proud to partner with AWP Safety, a company that shares our commitment to utilizing cutting-edge technology and advancing safety in the traffic control industry", said Mitch Hollohan, CEO of Site 20/20. "Integrating our patented technology into all AWP work zones is a significant step in creating a safer environment for workers across North America." 
Going Forward
AWP leads the way in work zone safety and seeks to align with companies like Site 20/20 that are reaching new heights in their respective fields. AWP Safety will deploy Guardian SmartFlagger devices in defense of people and progress in work zones, or anywhere sophisticated technologies can elevate traffic safety. AWP Safety team and Site 20/20 attended the 53rd annual ATSSA Convention & Traffic Expo in Phoenix, Feb. 17-21.
Staying Focused on Safety
Site 20/20 is further providing AWP Safety crews with training and field support as traffic control gets smarter coast-to-coast. The companies share a vision for bringing highly innovative solutions to problems that have huge consequences for traffic safety. These industry-leading technologies foster more secure job sites so crews can work more effectively while resources are managed more efficiently.
From work zone flagging to event safety, AWP Safety strives to put a stronger team of professionals behind any civil engineering project or public gathering. Continually incorporating the latest technologies into its approach is how the company enables others to operate at new levels of safety and compliance.
About Site 20/20
Site 20/20 is a Canadian tech company that has grown into a world leader in revolutionizing the construction industry. Their flagship product, the Guardian SmartFlagger, is the first and only smart Automated Flagger Assistance Device (AFAD) in the industry. It works to save money and lives on road construction sites by replacing traffic control flaggers with an intelligent portable traffic system. Since its inception, Site 20/20 has integrated over 100 traffic control companies across North America and is rapidly moving toward its goals of connecting all roadways and innovating the construction industry.
About Area Wide Protective
AWP Safety is North America's leading worksite safety partner, protecting those who build our infrastructure. Our growing family of safety brands includes Advantage Barricade & Roadmarks, Crossroads, MOTPlans, Northwest Traffic Services, Safety First, Statewide Safety Systems, Trafficade Service Companies, and Traffic Safety Rentals. AWP Safety's capabilities range from work zone flagging to design and engineering for transportation management plans, equipment sales, rentals and 24/7 support. We employ 6,800 team members across 28 U.S. states and four Canadian provinces.
< Back to Newsroom