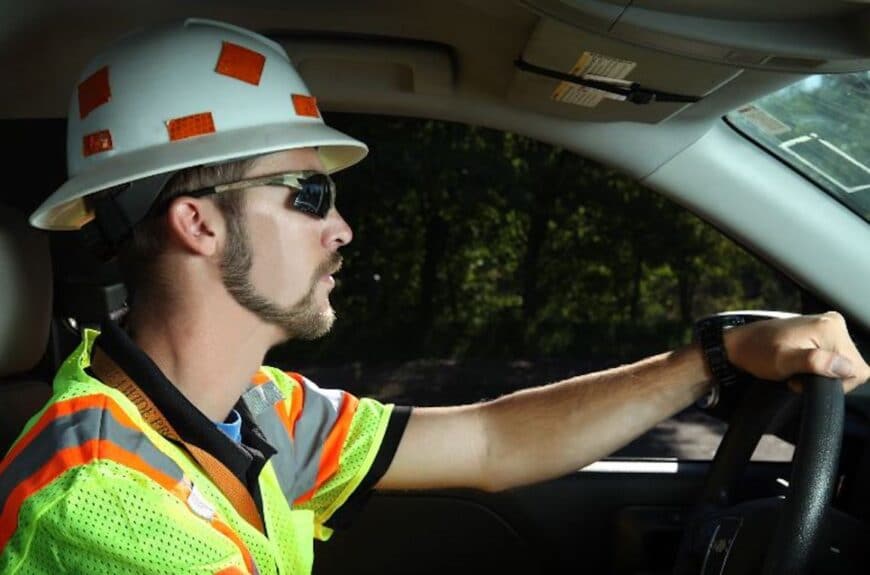 AWP Honored as Top 10 Fleet Manager
AWP was recently honored to receive Azuga's Safe Driving Award, and we are proud to announce that out of more than 3,000 fleets using Azuga fleet-tracking software, AWP ranked in the company's top 10 Fleet Managers in the nation.
"This is an incredible achievement," said Ananth Rani, Azuga Co-founder and CEO. Noting the demanding and frequently changing nature of the work fleet drivers do, Rani added,
These results can only come from a true commitment to consistently safe driving habits. 
The Azuga Safe Driving Awards are quarterly awards recognizing both individual and fleet performance. AWP is proud that some of our drivers have been individually recognized in previous years, and delighted that this most recent achievement recognizes our team-wide commitment to safety.
People, Technology, Company-wide Commitment
As a company and as a team, AWP is dedicated to safety in everything we do. Over the past 25 years, we have deliberately created a safety culture that permeates every decision, every office, and every work zone where AWP team members are found.
AWP's safety culture demands both individual responsibility and teamwork, and it rewards team members and their teams on their performance.  Our safety model is: "Every team member looking out for the well-being of each other."
Not surprisingly, we frequently see individuals encouraging others to go the extra step – even beyond AWP's requirements – to ensure another team member is safe and to provide the best possible safety situation for our client's teams.
AWP invests in training and technology to support our team members in their work to provide the safest, most reliable traffic safety services in the industry. Using GPS tracking data to ensure our fleet drivers are performing safely is just one of many technologies AWP employs to provide excellent service and to continuously strive for improvement.
To find out more about our people, training programs, the technologies we use, and how we partner with others in the industry, please contact us at 800-343-2650.
< Back to Newsroom