Portable Traffic Signals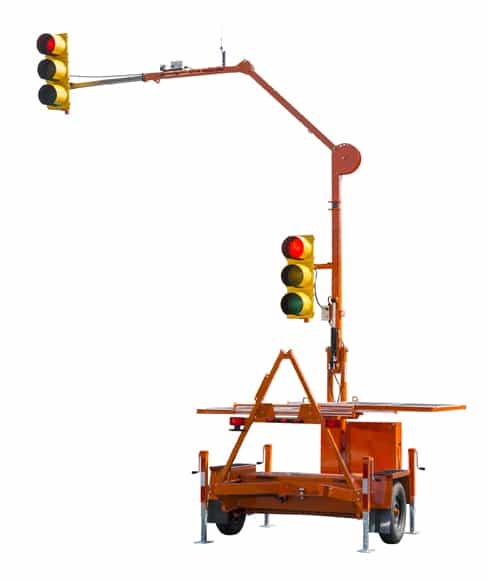 Portable Traffic Signals are easily portable and designed to be used as a temporary traffic control signal for construction or intersection road work.
Portable Traffic Signals are towed by trucks. They offer a variety of short-term and long-term traffic control to effectively manage traffic control projects. They can be used in case of an emergency, or one-lane work zones; as well as for bridge repairs or special events (whether hourly or day long).