Portable Radar Speed Display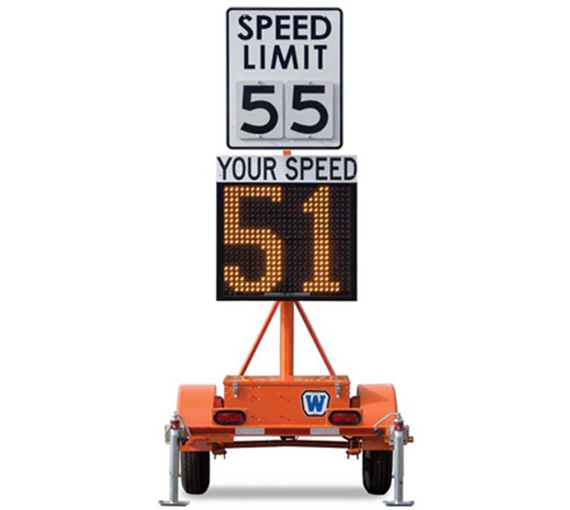 Radar Speed Signs are traffic calming devices intended to slow speeders down by alerting them of their speed.
Portable Radar Speed Displays are an electric speed sign that alert drivers of their speed. They flash to alert drivers when they are speeding in order to try and slow them down. They can be used by cities, towns, neighborhoods, school zones, work zones, churches and anywhere traffic tends to exceed a safe rate of speed.