Trailered Arrow Board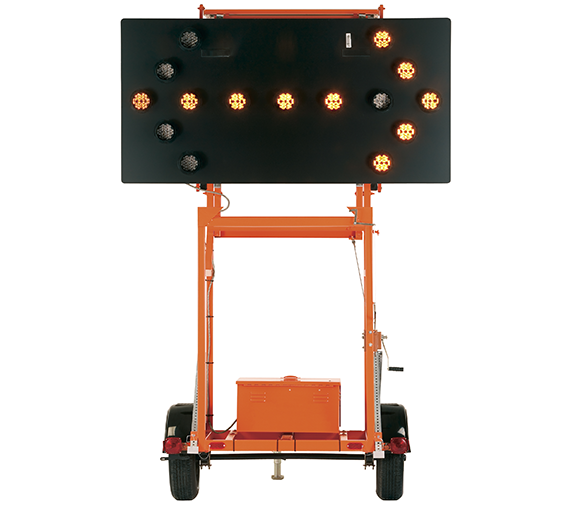 Trailered Arrow Boards are advanced warning traffic control devices intended to direct traffic safely. They are portable and easy to deploy.Trailered Arrow Boards are towed by a truck and can be locked and stationed where needed.
Ideal for guiding, the arrow boards can be used to navigate vehicles through work zones or congested areas, or be leveraged to give warning of lane closures.
Specifications
Day-time solar charge in travel position
Removable Tongue
Durable Powder Coat Finish
14 Inch Tires
MUTCD Compliant
LED Long Life Lamps
Solid State Electronics
15 & 25 Light Models
30 Day No Sun Autonomy