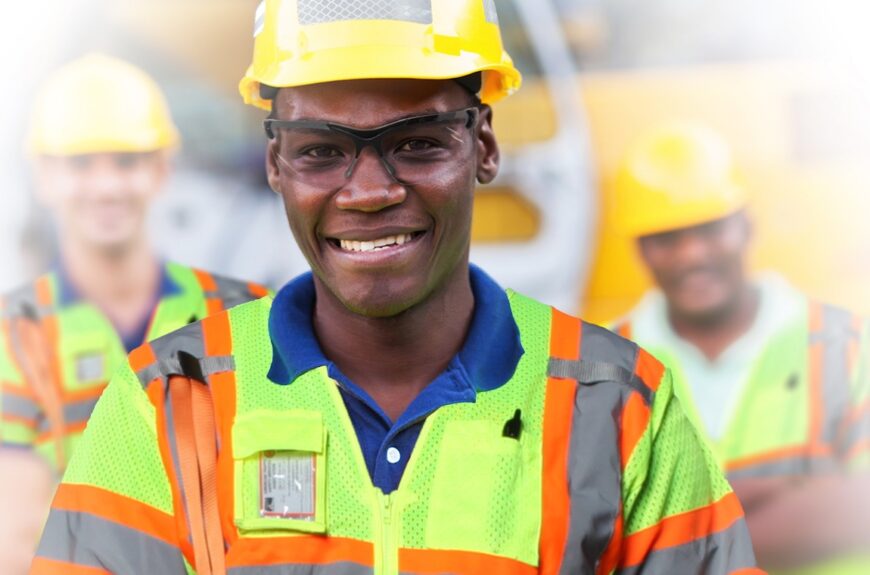 Why AWP Flaggers are Better Known as Protectors
Reliable. Safe. Experienced. Highly-Trained. These are some of the words that describe and differentiate AWP's team of Protectors from the average flagger. Our Protectors are highly visible and own the important responsibility of protecting the customers, our crews, and the motoring public.
From the start of a shift to the end, in all types of conditions and situations, AWP Protectors perform their jobs reliably and well. Our team knows that traffic management is crucial to the safety of everyone in work zones and on the road, and they know their jobs go beyond flagging. That's why we call them Protectors.
At AWP, we protect your people, protect your business and protect your time.
Reliable, Experienced Traffic Flagging and Safety Services
All AWP Protectors have completed more than the minimum requirements of ATSSA training. They have absolute understanding of what it means to be compliant. And because dealing with the public is a critical component of the job, AWP Protectors also receive training in conflict resolution and leadership skills.
Their training alone sets them apart from other traffic flaggers. But there's more – to their training, experience and commitment, and what that means to our customers.
Employees, Not Temps
It is worth mentioning that AWP Protectors are employees, not day laborers or temporary traffic control workers. In construction, transportation, telecommunications and utility projects, that translates into better productivity and decreased risk for everyone involved.
AWP Protectors are known for being on time and prepared to work, at the right location, with the right equipment. While that may sound like a basic requirement, it is not a given in many traffic control and safety projects outside of AWP.
On the job site, Protectors must be able to competently manage not only a constantly-changing (high-pressure) situation, they must also be able to safely handle a wide variety of equipment and technology. Our Protectors are equipped with industry-leading technology and tablets geared to provide real-time performance and safety data to customers. The data we can provide on and off the job site is one of the biggest differentiators and advantages that AWP Protectors provide to customers.
AWP Protectors take pride in ensuring the safety of their work zones, whether it's setting up a TTCP Interstate highway project, handling high school football traffic, or ensuring your MOT project is properly equipped.
Experience Enhances Safety, Performance
Our team appreciates the opportunities they have to learn and grow in their jobs. Our customers also appreciate it. Whenever possible, our Customer Support Center strives to schedule the same crew at a customer's site, and always aims to provide the most experienced individuals.
In areas hit by hurricanes, flooding, tornadoes and other natural disasters, major utility and telecom companies use AWP because they know our Protectors have experience establishing and securing work zones for contractors who respond to restore power, replace poles, sidewalks, and sewer line repair and replacement.
Always Available: Emergencies, Nights, and Weekends
AWP's Protectors know that safety never takes a day off, and that's they proudly make themselves available to work alongside first responders when storms blow through in nearby towns, and even in other states.
Our Protectors are professionals, on the job 7 days a week.
Closer to home, many of our Protectors routinely work weekends, ensuring MOT (maintenance of traffic) for some of the largest regional parades and other events in the country to simply ensuring traffic flows smoothly to and from local church services.
Some Flaggers are Truly Protectors
We think we have good reason to call our flaggers "Protectors," and we think our customers agree. To learn more about a day in the life of an AWP employee, or to find out how you can work with us, visit our Careers Page.
–   –   –
For more than 25 years, AWP has focused exclusively on traffic safety services. Our geographic reach, depth of experience and breadth of equipment and available services is unmatched.  Contact us today to find out how we can help make your next project run smoother, and keep your people safer.
< Back to Newsroom