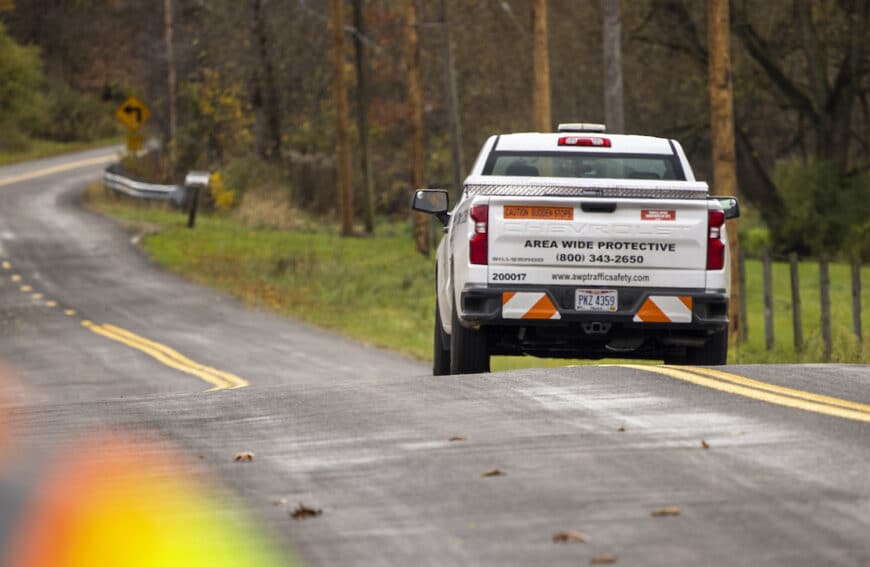 AWP Raises the Bar with GPS
Taking Safety to the next level with GPS
AWP is committed to safety – both in the work zone and in the driver's seat. Recognizing the potential hazards of distracted driving and unsafe driving habits, AWP initiated the GPS Driver Safety program to bring visibility to driving behaviors and driver accountability to achieve a higher level of safety.
THE GPS INITIATIVE
All AWP vehicles are equipped with an Azuga GPS tracking system. The GPS system measures leading indicators that identify potentially bad driving habits. These include: hard braking, excessive acceleration, and speeding violations.
It also can check for vehicle maintenance issues such as low fuel, low battery voltage, and idling alerts that can impact cost and upkeep, as well as the longevity of the vehicle itself. 
"Safety and driver performance is naturally our primary use for the GPS," says Bob Adamsky, AWP's Fleet Manager. "But being able to monitor vehicle performance is a bonus. It ensures our fleet is always ready to go when our customers need us."
Driver Safety Program
AWP's Driver Safety Program uses the GPS reports to create a safety score for each driver that is logged in daily and monthly reports. Driver Safety Scores are used to recognize safe drivers as well as identify drivers that need coaching. 
AWP adopted the safety score model from insurance companies who use safe driver scores to determine insurance premiums. However, AWP has increased the safety score standard to ensure our customers and the motoring public are protected. Insurance companies determine safe drivers obtain a safety score no less than 70 or 75, whereas AWP exceeds the norm by setting a benchmark score of 90. 
"70% of our drivers score a 90 or better on a regular basis, and 98% score an 80 or better," says Adamsky. "Upon reviewing reports, we implement corrective action plans for our drivers who receive a safety score of 80 or below, which is still considered a safe driver by most standards."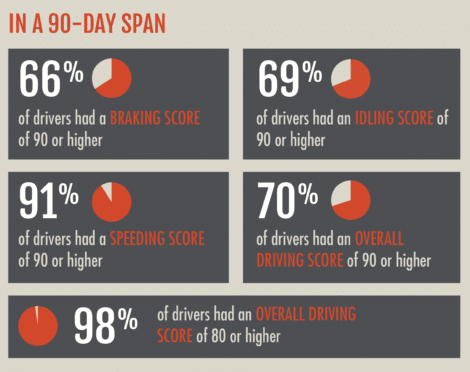 Recognized for Excellence
Launched in 2015, The Azuga Safe Driving Awards are quarterly awards recognizing both individuals and fleets that make safety a key part of their operations and culture. AWP is proud that several of our drivers have been individually recognized in previous years and delighted that AWP won the Azuga Inc. Elite Fleet of 2020, ranking third overall in the list of top ten for the year, our second such recognition. 
Focus on driver safety and raising the bar of industry standards is one of the many ways that AWP ensures more protection for our customers.
Obtain a whole new level of safety in your work zone, and contact us today!
< Back to Newsroom