Shur-Curb®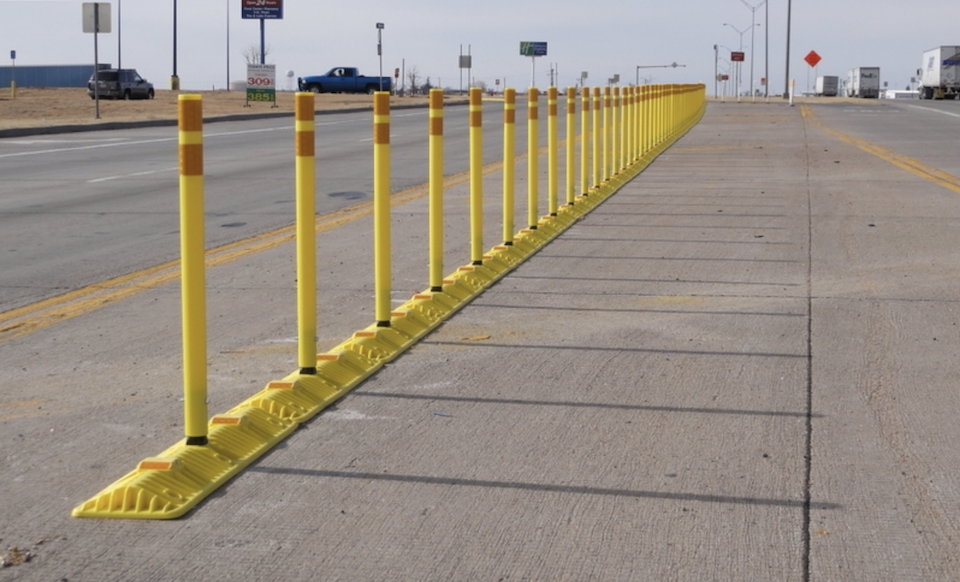 The Shur-Curb® traffic separator channelizes traffic and can be directly attached to the road by utilizing the supplied anchors. The round post is able to withstand impacts omni-directionally and is designed to withstand multiple impacts; providing a long lasting, extremely durable product, that requires little field maintenance.
The Shur-Curb® is also designed with exterior strengthening ribs. Therefore, the underneath of the curb is not hollow, which eliminates broken curbs on your roads. The curb on the device has ramped ends which eliminates the need for separate end pieces and allows for maximum hold down efficiency.
Features
Utilizes the patented Shur-Flex® system
Withstands multiple omni-directional impacts

 

3 component design for quick and easy maintenance
Added premium uv inhibitor for long lasting color
Reflectivity included on base and post.